The Simple Solution for FASA/BASA Badging
ShowMYBadge is the first electronic BASA and FASA badging solution in Florida for both individuals and companies.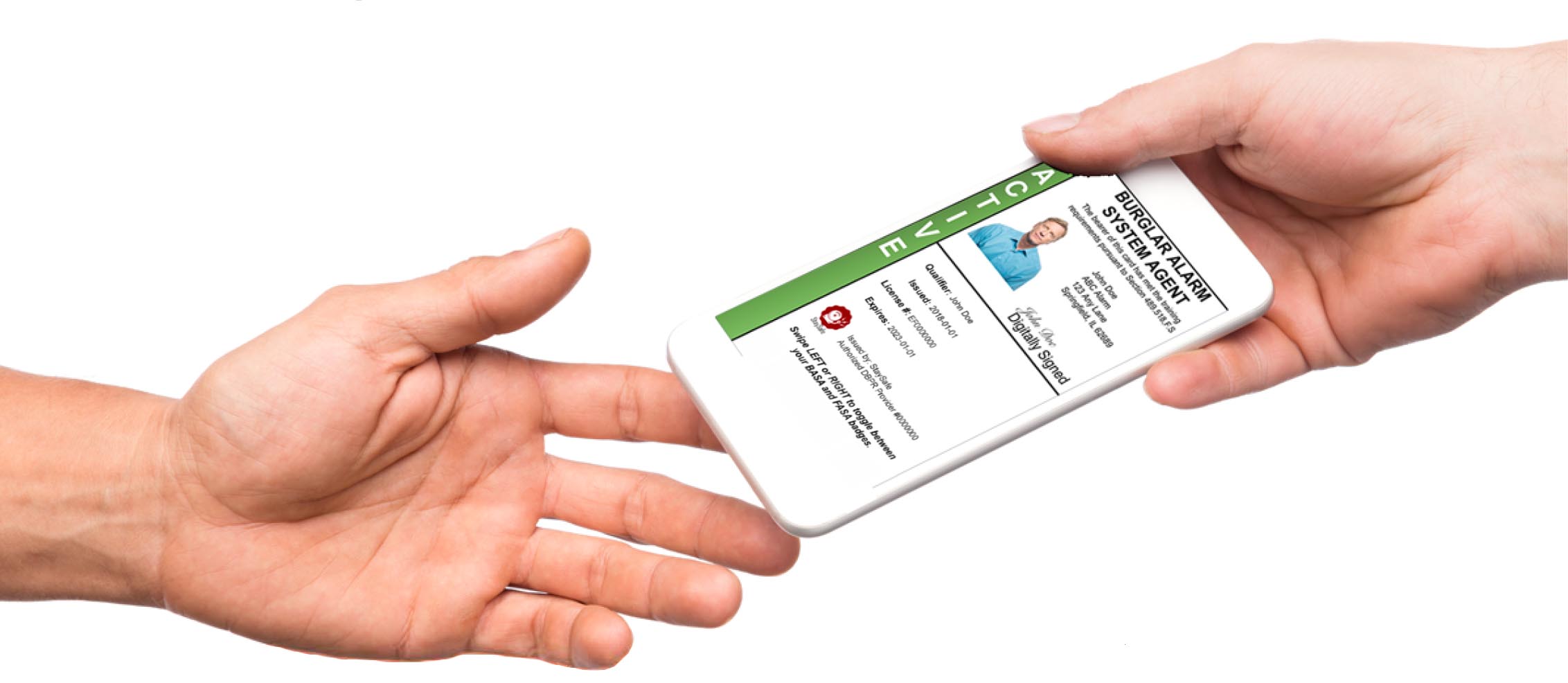 ShowMYBadge for Individuals
Badges are both a legal necessity and a hassle. They are yet another thing that you have to remember to have on you at all job sites. If they are misplaced, it can be weeks before a new badge can be ordered and shipped not to mention the cost of reissuing.
ShowMYBadge is the simple solution that eliminates all of these issues. Now you can bring up your badge on any mobile device that has an active con­nection to the Internet. If you don't have your phone, you can simply borrow one from a co-worker and instantly access your state-approved license.
All certification and renewal courses on DitekUniversity.com come with a ShowMYBadge as part of the tuition. There's no extra charge and they are activated within one business day.

ShowMYBadge for Companies
ShowMYBadge is currently offering the first electronic BASA and FASA badging solution in the State of Florida. This not only offers convenience and reliability for the people in the field, it also offers companies of all sizes the ability to maintain compliance, manage users and avoid costly fines and liabilities in one simple to use solution.
Why get a company account?
Quicker Approval.

Save Time and Money.

Qualifying Agent Protection.

Decertifying Users.

Email Domain Control.

Full Administration Tracking.
Accounts available for small and medium
companies as well as enterprise accounts.
Contact Us to Learn More